A bedroom is a room of a house, mansion, hotel, student residence, or apartment where people sleep. A typical Western bedroom contains as bedroom furniture one or two beds (ranging from a crib for an infant, a small twin bed for a single person, twin beds for two people, to a king-size bed for a couple), a clothes closet, a nightstand, and a dresser (dressing table). Except in bungalows or one-storey motels, bedrooms are usually on one of the floors of a dwelling that is above ground level.
Bedrooms typically have a door for privacy (in some cases lockable from inside) and a window for ventilation. In larger bedrooms, a small desk and chair or an upholstered chair and a chest of drawers may also be used. In Western countries, some large bedrooms, called master bedrooms, may also contain a bathroom. Where space allows bedrooms may also have televisions and / or video players.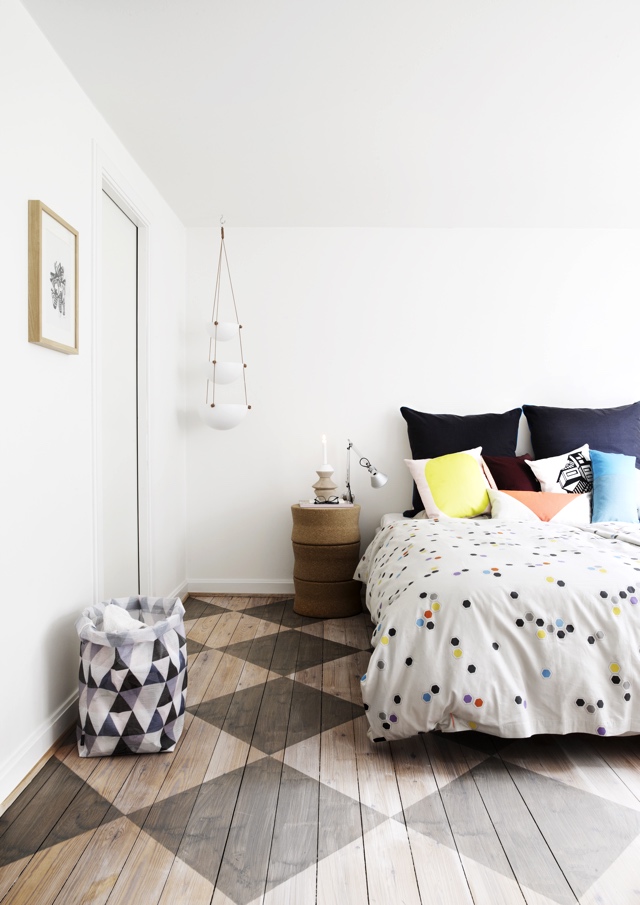 In larger Victorian houses it was common to have accessible from the bedroom a boudoir for the lady of the house and a dressing room for the gentleman. Attic bedrooms exist in some houses; since they are only separated from the outside air by the roof they are typically cold in winter and may be too hot in summer. The slope of the rafters supporting a pitched roof also makes them inconvenient. In houses where servants were living in they often used attic bedrooms.
Modern bedrooms often have central heating, Older bedrooms in countries with cool or cold climates often had built-in fireplaces. These were not normally lit, but provided for times when a sick person or invalid was occupying the bedroom.
Content from Wikipedia - the free encyclopedia